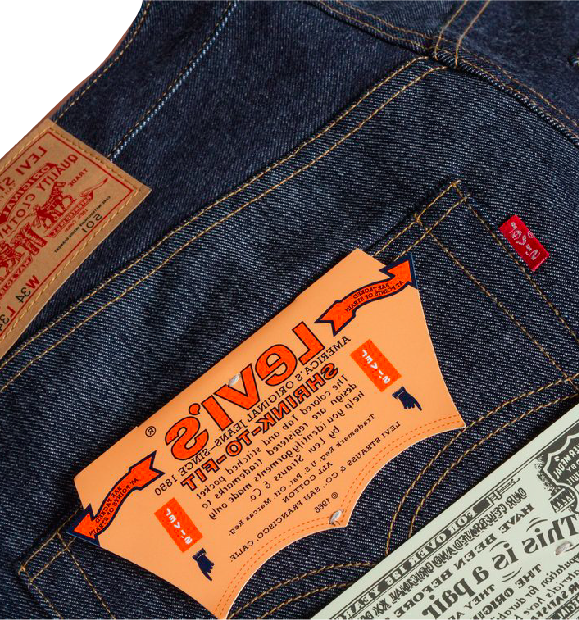 When we heard that Levis was doing a limited run of 1976 Levis 501's with super rare roll of Cone Mills Dead stock left hand twill Selvedge Denim fabric and 100% mirrored construction... to say everyone at The Shop Vancouver was intrigued, would be a real understatement.
With a limited production of only 501 hand numbered pairs, and rumours swirling of Levis pulling LVC out of Canada for this spring season, we really needed to get our hands on a pair. 
I was a little bit bummed to find out after I ordered my pair that there was actually only 12 pairs made of the original dead stock fabric, but as soon as my pair arrived and I was able to hold these beauties in my hands.. All bummed feelings were gone. 
It's not 1 or 501, but 321 is very hype !
If youre interested in learning more about the Levis 501 Mirror jean, one of our favourite denim blogs Loomstate.co.uk has a really great post showing detailed photos of his 1/12 original NOS Denim pair. 
You can find his blog post Here. 
If you're in the hood, swing by, we will gladly let you check our pair out.