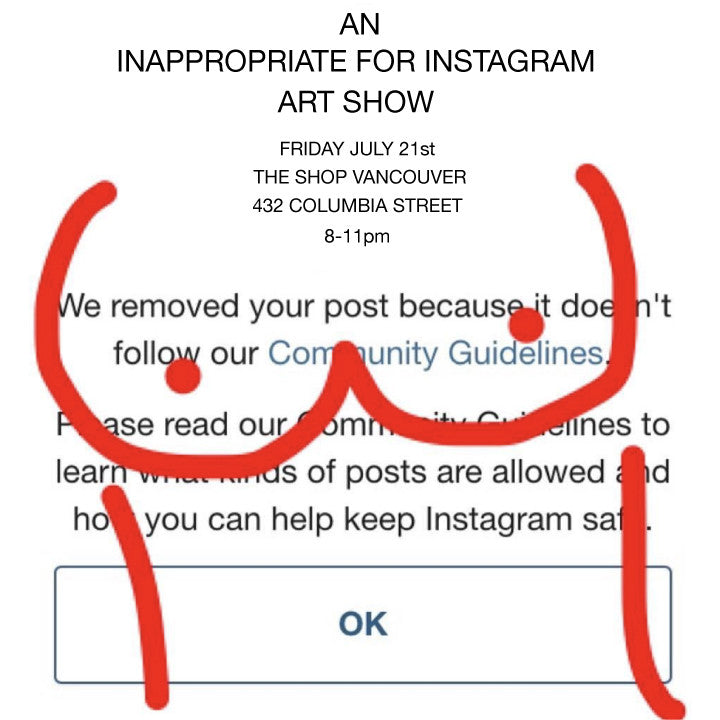 On Friday July 21st, The Shop Vancouver will be hosting an inappropriate for Instagram art show featuring 5 artists. This is who they are, in their own words 
Her words "You don't need wings to fly away"  Read Bonnies Bio Here
Her words "Hey My name is Cairo and I'm a huge fucking Bitch."
 "Free form gender fluid jazz, The figures portrayed are a reflection - not an escape - of ephemeral mental images of self" 
With my last "real"show being almost 7 years ago in Japan, it's was damn time to jump back on the horse. I typically work on smaller scale watercolours, but thought for this show I'll  show some larger scale oil on paper works at the request to see my sketches made larger by the one and only Bob High.
Hope you can make it. 8-11pm Friday July 21 2017.