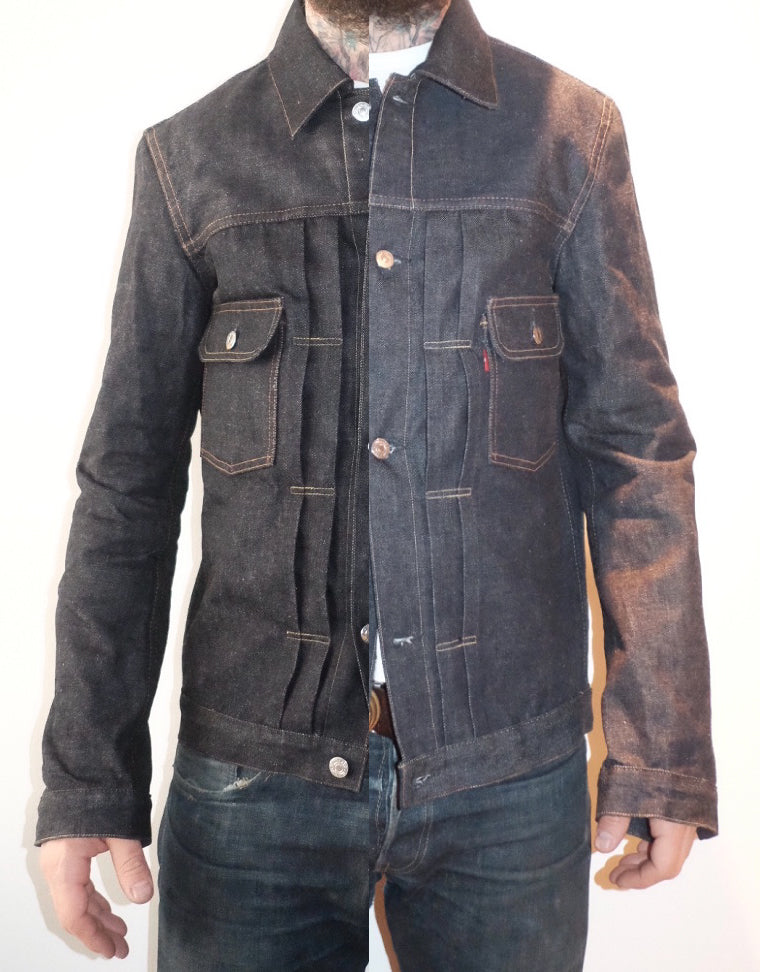 Yesterday I finally gave in to the calls of the TCB 50s style Type 2 jacket. 
I came home after work and gave this unsanforized beauty a little bath to take out the initial shrink and make it fit just that much better. 
Here are my results. 
Pre Soak size 40 fit
Pit - Pit 21"
Shoulders 19"
Length 28"
sleeve length 27"
Soak Process 
I used lukewarm water with a soak time of 20 minutes. 
Results Post Soak. 
Pit - Pit 20" loss of 1"
Shoulders 18.5" loss of .5"
Length 27.25" loss of .75"
sleeve length 26.5" loss of .5" 
I think I'd still like the Sleeves to shrink up a little bit more, but I'm going to start putting some time into it and see how it comes up over the next few weeks. 
Hyped !